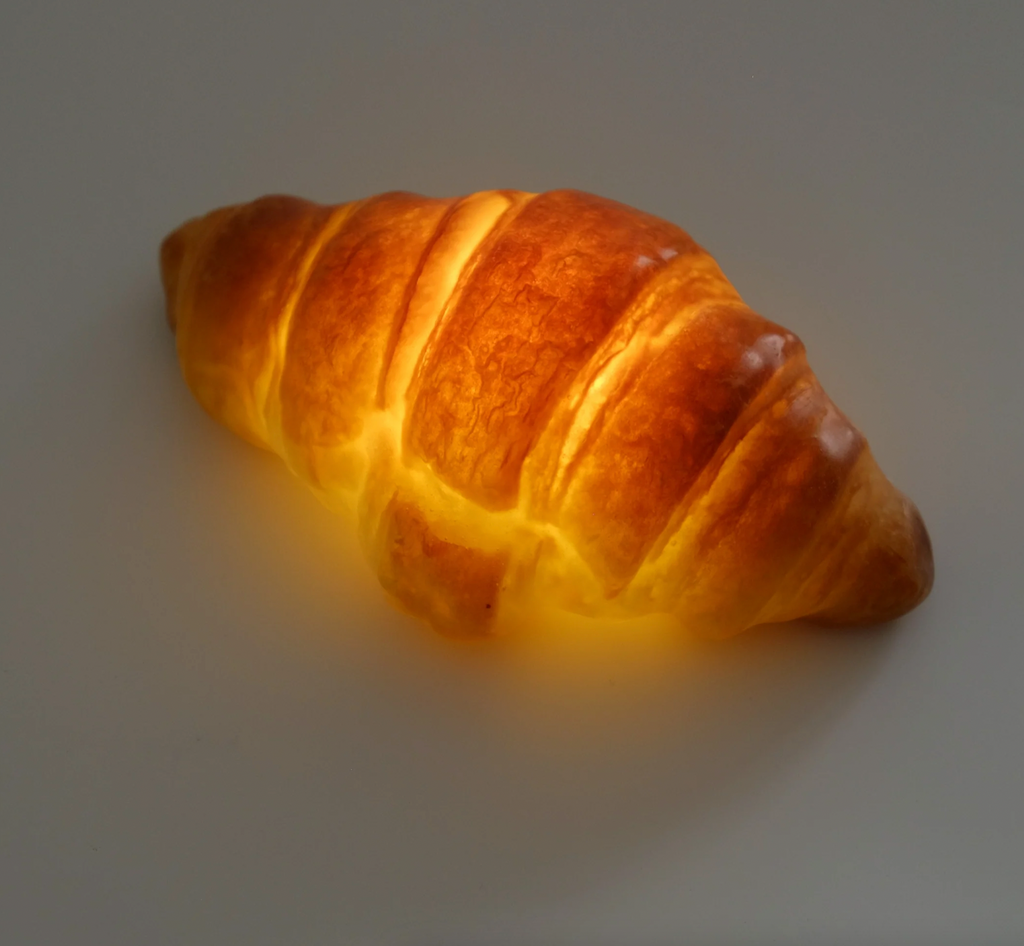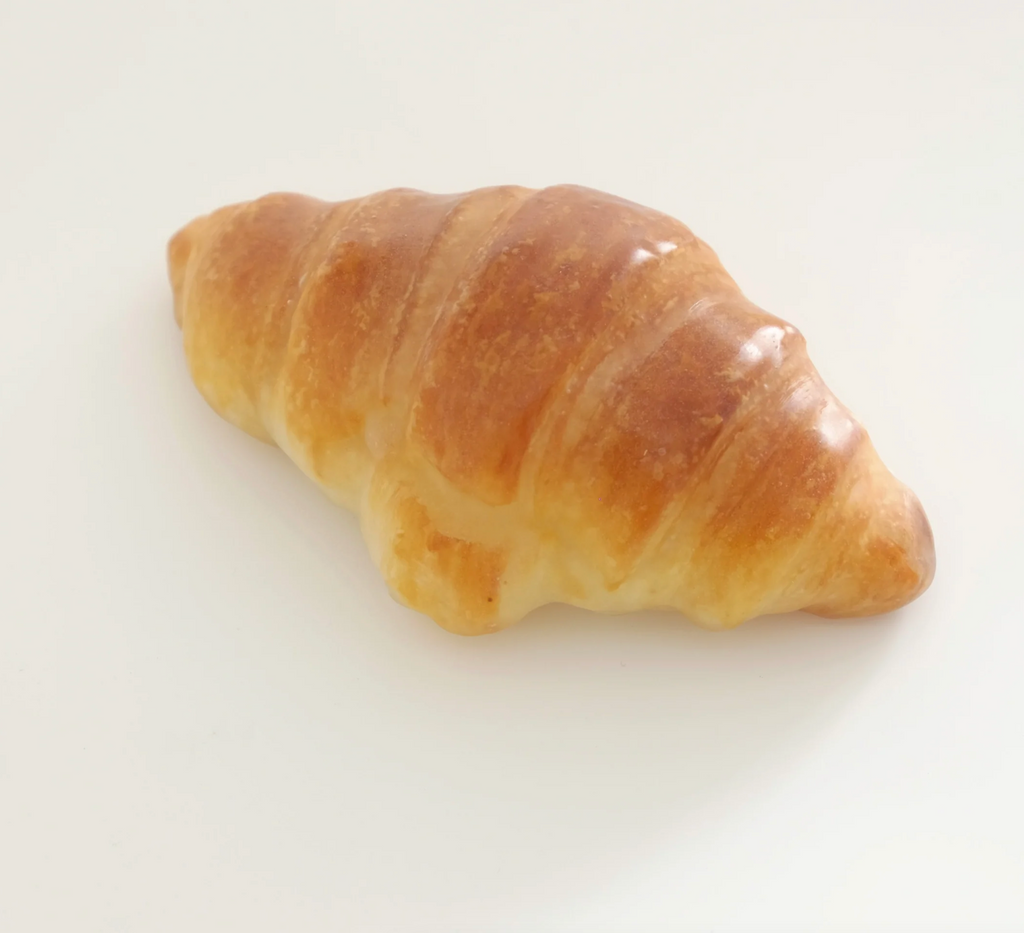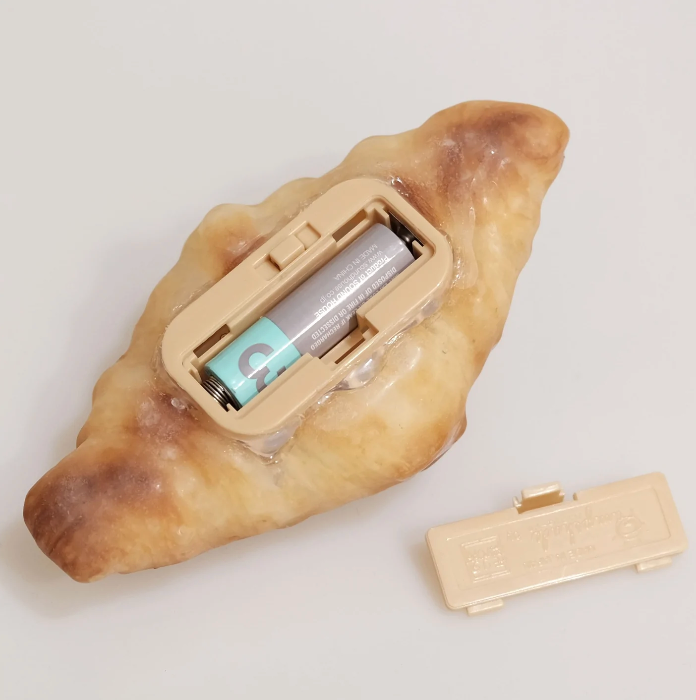 $ 78.00
Croissant Bread Lamp - Pampshade
The Pampshade Croissant Lamp is the perfect embodiment of France's most famous pastry, with its gentle glow that can only be described as rich and buttery in hue. Because we only use real croissants when making this lamp, it is the most challenging Pampshade to produce. Still, the results are worth it—a delicate expression of light that can only be experienced by using freshly baked croissants. This Pampshade provides a gentle ambient light source and is designed to be displayed on a table or desk. 
IMPORTANT, please read: The croissant lamp is battery operated and requires one AA battery, and can be turned on or off by lifting the croissant and placing it back down on a flat surface. Because these lamps are made from real croissants, each one is unique in size and shape, and may have slightly different croissant features (raised crest, turned edges) depending on the baker's approach.
The bread is carefully hollowed out during the manufacturing process, resulting in some minor cracks or small holes that further add to the lamp's rustic, artisanal character. Please note that these are not considered to be defects. Furthermore, it's coated with an anti-bacterial and anti-fungal to protect and seal the lamp for years to come.