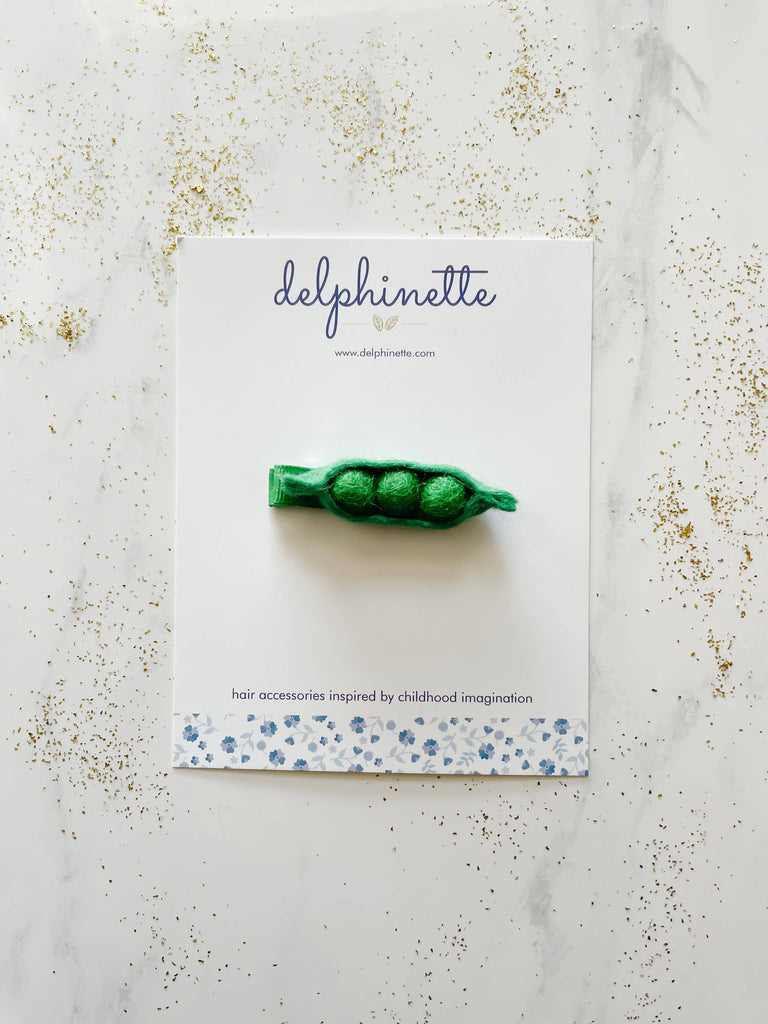 $ 12.00
Sweet Pea Pod Hair Clip
These sweet hair clips are the perfect accessory! A beautiful shade of green and inspired by delicious summer sugar snap peas, this clip is a great addition to any outfit.
Hair clips are the perfect hair accessory for all ages as they can be worn no matter how thin or thick, or long or short your hair is.
Handmade in Canada by Delphinette
Measurements are approximately L 6 cm x W 1 cm x H 2 cm.